The Real Uncle Harry
From firefighter to favorite uncle, discover the story about the real Uncle Harry!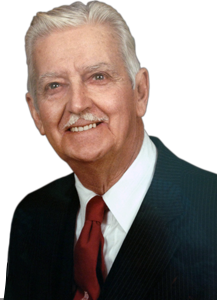 I'm often mistaken for being the real Uncle Harry. In truth, that honor goes to my uncle, Harry Wilson. I was named after Harry. He was a dedicated husband, U.S. Merchant Marine, a 34-year veteran firefighter, public servant, friend to the community, and, most importantly, my favorite uncle.
I believe most of us have someone in our lives that had a positive and profound impact on shaping who we are today. For some, it's a sibling, parent, close family friend, coach, or teacher. For me, it was Uncle Harry. When it came time for me to name the company, the choice was a simple one.
The essence of the Uncle Harry's brand is celebration – to recognize and rejoice in the big and little moments of our lives. More importantly – and especially for me – it's about celebrating those who play a positive role in our lives. I hope that my favorite uncle is representative of "Everyone's Favorite Uncle".
– Harry Tully, Founder, Uncle Harry's®, Inc.