Our Commitments
We are committed to our community, our environment, and making certain our ice cream cakes are made to the highest standards possible.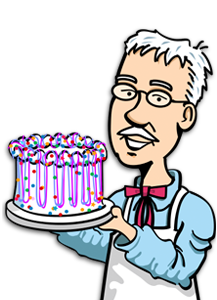 FOOD SAFETY
Uncle Harry's® is dedicated to food safety. Uncle Harry's® production facility is SQF Certified. Attaining certification from the SQF (Safe Quality Food) Program assures consumers that a producer's food products are produced, processed, prepared, and handled according to the highest possible standards, at all levels of the supply chain.
The SQF Program is a leading, global food safety and quality certification and management system and is recognized by the Global Food Safety Initiative (GFSI). The SQF Program provides independent certification that a food manufacturer's food safety and quality management system complies with international and domestic food safety regulations.
The Global Food Safety Initiative (GFSI) is a collaboration of the world's leading food safety experts representing a broad range of participants in the supply chain, from primary producer to retailer. GFSI promotes continuous improvement in food safety management systems to ensure the delivery of safe food to consumers.
THE ENVIRONMENT
Uncle Harry's® is committed to a cleaner, healthier, and more sustainable environment. All of the paper used in Uncle Harry's® product packaging comes from sustainable sources, and we only use paper suppliers that are recognized by SFI (Strategic Forestry Institute). SFI Standards promote sustainable forest management in North America and responsible procurement of forest products around the world. Its requirements include measures to protect water quality, biodiversity, wildlife habitat, species at risk, and forests with exceptional conservation value.
Program Participants must show that the raw material in their supply chain comes from legal and responsible sources, whether the forests are certified or not. SFI is the only forest certification standard in the world that requires participants to support forestry research. These activities include improving forest health, productivity, and sustainability.